9,658
1,137
Joined Mar 29, 2002
I needed to replace a Circulon 12" non stick skillet where the steel base delaminated. I need two 12 non stick skillets for a particular meal popular with my family. And I'm making it on a camping trip this week. I wanted the new pan to work on induction like the Circulon did. It didn't need to be of great quality and I wanted to try out a ceramic non-stick surface.
The link works, goes to Walmart. Don't know why it inserted that text.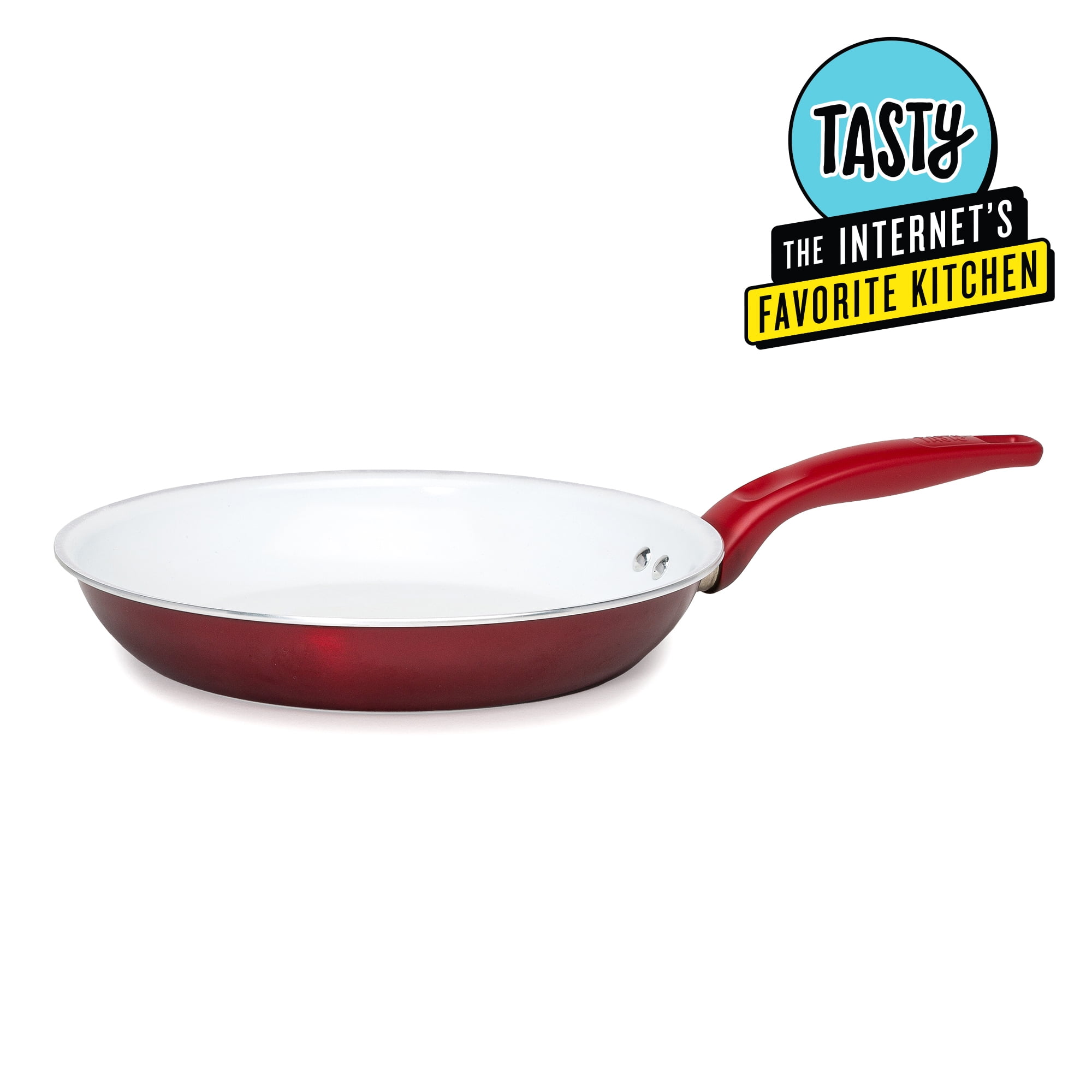 Today Buy Tasty Ceramic Titanium Reinforced Non-Stick Fry Pan, Red, 12" at Walmart.com
For $20, I picked up a Tasty brand ceramic lined aluminum skillet with an encapsulated steel base. Heat resistant plastic handle which I don't like but this is just a cheap trial product. The surface is limited in comparison to other ceramic choices, no high heat or broiler use but the Circulon couldn't do that either. No metal utensils. Needs a sheen of oil according to the instructions.
It's been surprisingly non stick so far. Heats evenly, good curve to the sides. Cleans up well. The real test is longer term, but ceramic has been better than I was lead to believe in most reviews. So while the instructions are to treat the surface with extra care, it rewards with excellent non stick. I'll check in again after more use.
Last edited: