Okay, folks, here's the deal.
In the USA, November is a very awkward month for complicated home cooking, because of Thanksgiving. Now in previous years, we've had mushrooms, comfort food, leftovers, food from TV or movies, and soup. I figure there's a theme there: this is all stuff that we want to eat and make when we're NOT making Thanksgiving dinner.
This year, I thought I'd approach sideways. You
can
include a Thanksgiving thing, but
not
anything obvious like turkey, stuffing, potatoes, and whatnot. And I also wanted something that you could potentially deal with very quickly, with minimal planning, since we have a somewhat foreshortened month for this challenge.
Hints…
I live in semi-rural New England, and my wife is from Vermont, pushing the rural New England territory pretty far. At this time of year, there's one thing that leaps out at me. It's something that can be savory or sweet; it can be served at Thanksgiving but people will eat it at other meals happily; it's good for you; it's insanely open to all kinds of wild brilliance while at the same time responding beautifully to the most old-fashioned approaches.
And so… the theme for November 2018 is…
APPLES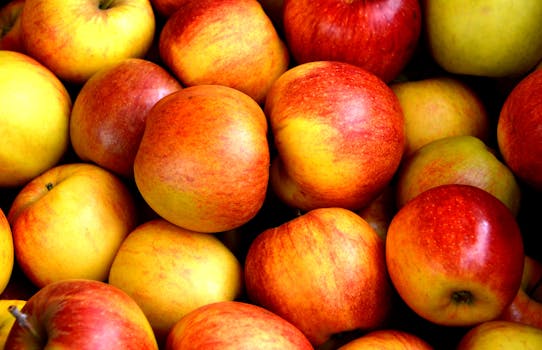 The usual rules apply:
- The challenge begins on the 1st [4th!!!] of every month and the last entry must be made by the last day of the month.
- You may post multiple entries.
- All entries must be cooked during the month of the challenge.
- If you use a documented recipe, please cite your source.
- Entries should include the name of your dish and a picture of the final product. Sharing personal recipes and pictures of the process are not mandatory but extremely helpful.
- The winner is chosen by the person who posted the challenge, and is announced after the last day of submissions. The decision is final and falls entirely at the discretion of the challenger.
- Submitting an entry makes you eligible to win. If you do not wish to be considered for the win you may still participate in the challenge, but make your wishes known to the challenger.
The winner's bounty includes praise, virtual high-fives, and the responsibility of posting the next month's challenge. That entails choosing a theme, posting a Challenge thread that includes the guidelines, checking in on the submissions regularly during the month, and promptly choosing a winner at the end of the challenge.
Let the apple-cooking begin!