Hello.
I've done many tries, but haven't found the perfect recipe yet... I'm looking for a way and/or a recipe to get dehydrated fruit like the one you buy at the supermarket. To be clearer, I mean something like this: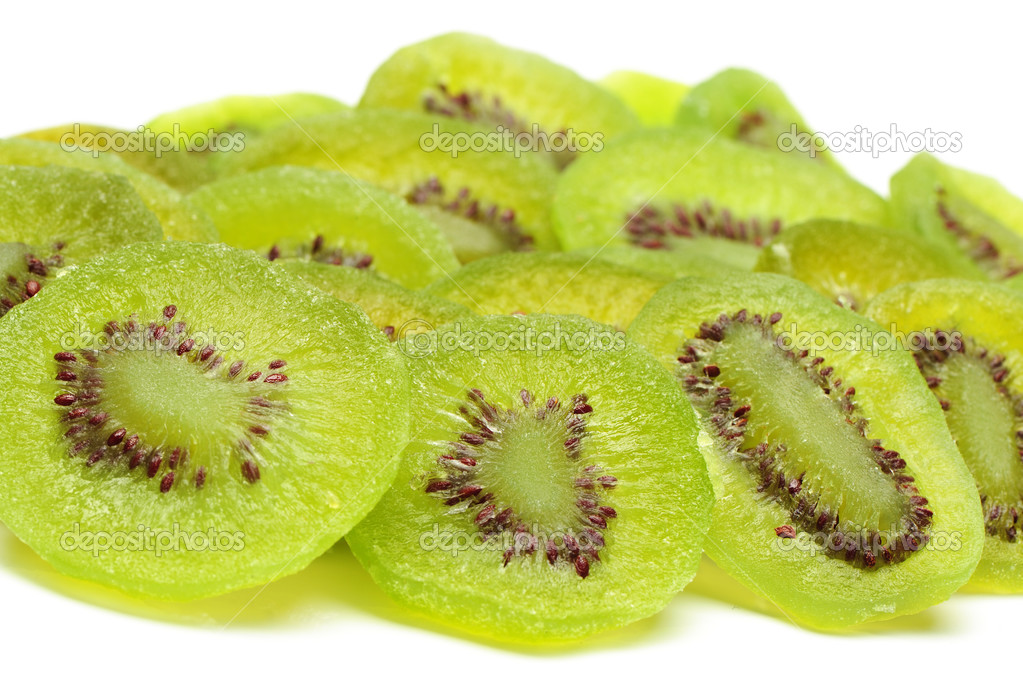 I've got a cheap dehydrator and when I try to use it with any fruit (raw or with sugar sirup) I get a different result, similar to this:
The taste is ok, but really different from the fruit of the supermarket. The problem is not only with kiwi, but also with pineapple, melon, mango, etc.
Somebody could help me obtain the product in the first picture?
Thank you. Bye.