First, 'allo! I admit I'm not a regular contributor, but I hope I can throw my weight as I am able.
To begin, I'm a home cook in the marvelous region of the US southwest (New Mexico). The topic of this thread is so unique to our area... the Santa Fe Opera has a grand tradition of tailgating! There are folks dressed in jeans, while others are in tops and tails, and ladies in mumuus or ballroom gowns. What would you brilliant professional or home chefs bring to a tailgate to a world class opera?
Since this apparently isn't done in other areas, here are some examples of tailgates at the SF Opera: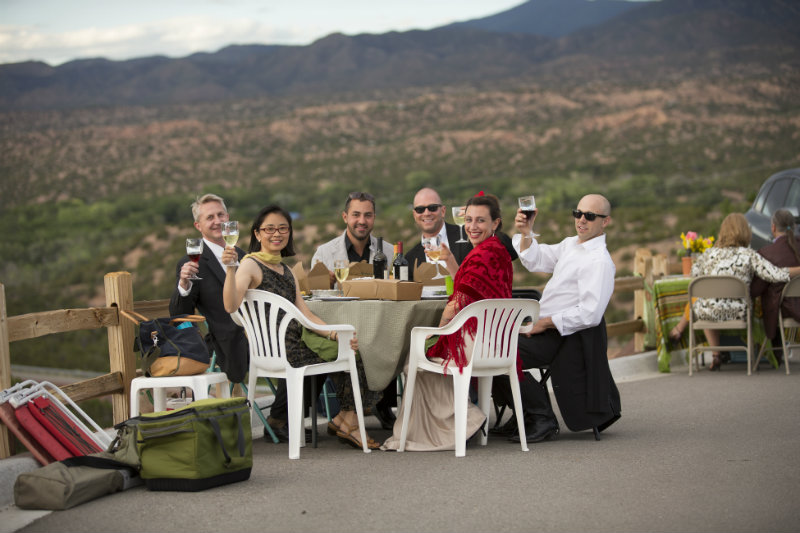 The constraints are that there are no heating elements on site, and typically a host must travel about an hour before parking at the opera house. On the other hand, nobody has told me before to not charge up my camping stove.
Historically, I've done
chicken
salad and pita, duck rillette, salads, pies... I'm just looking for something that will feed fancy people in a fancy way when we're all trucking there with a durango truck and setting up on a picnic table.
In addition, the opera I intend to host for this year is Doctor Atomic:
https://www.santafeopera.org/operas-and-ticketing/doctor-atomic
So of course, anything thematic would be appreciated. But more importantly... what dish would you recommend?
Last edited: